Building smarter and high performance eCommerce stores!
ebnus is an ecommerce solution provided by IDS Logic Pvt. Ltd. which is a reputed web application development and digital marketing company with offices in India and the UK.
ebnus has been designed by a healthy consortium of technologists and the users of technology. A wealth of 15 years of experience is built into the solution to give your business a competitive edge in the online retail industry.
Back in 2007, when almost everyone was going online, we felt the need to eliminate the almost, and empower all businesses with a strong online image. After extensive work, we launched ebnus, with the aim to simplify the way businesses make their presence online and to successfully redefine the eCommerce ecosystem.
With years of expertise in delivering world class digital solutions to businesses, we have now become the go-to company to develop-deploy-drive eCommerce.
Experience 'ebnus'- the new-age platform that has transformed the way business is done online.
Fully Managed,
One stop solution
Ebnus is a fully managed, SaaS solution that simplifies everything for your online ecommerce store. It allows you to focus on your core skill set and save time in otherwise complex to understand technology solutions.
Making a decision to go for online retailing need a careful consideration and serious planning for a number of things such as digital catalogue preparation, updating prices features, shipping, payment processing and customer support.
We are able to provide you end to end services for taking your business online. Our services include – product photography, content development, ecommerce store, ongoing maintenance and online marketing.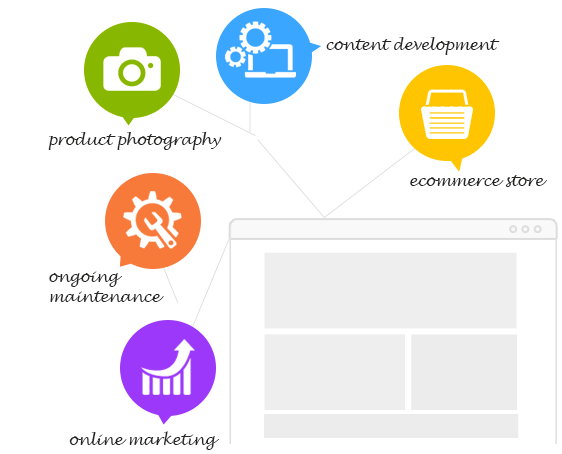 Who we work with
With our singular aim to help businesses succeed online, we worked with some of the leading brands in India and abroad. With our office in the UK, we worked with some household names in the UK e.g. Anglian, Pickfords, Brita, Emmas, PebbleGrey, Sensio etc.
In India, we had opportunity to work with some of the finest brands e.g Hindustan Uniliver, Holostik, Indiabulls among others.
For ecommerce solutions, we work with clients of all sizes and across the market categories- Be it an individual entrepreneur, SME or enterprise.