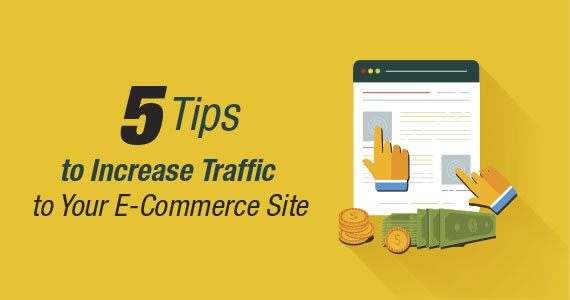 27
January
Planning to start an ecommerce business? It is perhaps one of the best decisions that you're going to make as the ecommerce market is exploding. However, if you're thinking that ecommerce selling is all about setting up a website and uploading photos to sell them, then it's time to think again. Driving ecommerce success is actually much more than this. You need to attract your customers within those few seconds that they spend on a web page and get them buy what you're selling. This is actually more challenging than it seems to be.
To help you sell your products in the ecommerce website successfully, here are the 5 true and tried steps that will help derive benefits.
Step 1: Find a need and fill it
What most ecommerce companies in India or any other parts of the globe do is to find a product first and then look for the market. But, do you think that your product will sell if there is no need of it in the market? The answer is an obvious no. So, before look for a product, find a group of people who are looking for a solution to their problem. You can browse through the internet, do keyword research and visit online forums, to find a demand and then find ways to fill it.
Step 2: Write copy that sells
There's a proven sales copy formula that will attract your target to your business. What you need to do is just focus on how your product can solve people problem or make their life better. Create a compelling headline with an offer and strong guarantee.
Step 3: Design and build your website
You've fewer than 5 seconds to grab the attention of your customers. If not, they are gone. So, try to keep the design simple and understandable for the people, clearly conveying your message. You can use graphics or video only if they enhance your message and keep the navigation simple and same on every page.
Step 4: Establish an expert reputation for yourself
Provide the people with free information as it will attract more traffic to your site. Give away expert content; create videos that are useful to people and distribute them online. This will help you link yourself to new market and the links from relevant sites will reward you in the rankings.
Step 5: Use the power of e-mail marketing to turn visitors into buyers.
E-mail marketing is a way through which you can connect and build a lifetime relationship with your customers. It is a cheaper and an effective means to reach your target and follow up with the leads who are interested in your products or services. Following the above steps can help you establish your ecommerce business successfully. You need to understand your customers and target the needs that are unseen by your competitors.