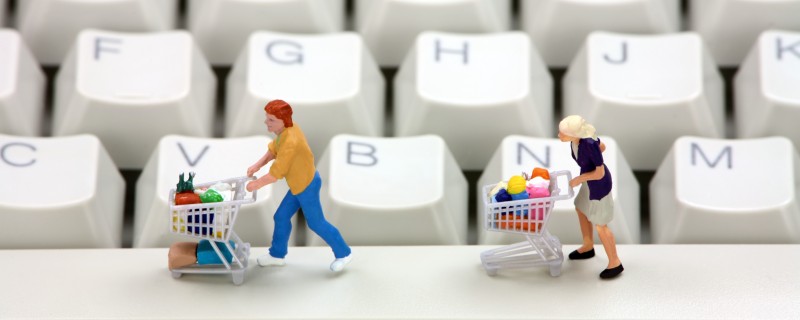 15
January
If you own an online store, then we have some good news for you – 'The e-age customers wish to shop more on the web'. With the ever increasing number of mobile devices and tablets, the growth in the rate of online shopping has also been incredible! So, why don't you make the most of it? We bring to you some useful tips that can help you witness an upward trend in your online sales.
Read on to know these must follow suggestions!
Professionalism works wonders
It is extremely important for an online store to depict professionalism. No customer will be confident enough to shop from your website, if it lacks a professional look. Thus, it becomes all the more necessary to pick such a theme that doesn't make your business website look like a mere formality.
Picture it right!
If engaging your customers is one of the prime objectives you wish to achieve with your e-store, then product images can go a long way. You can add impressive and high definition images of your products, creating a much clear perception in the minds of your audience regarding their exact look as well as features.
Easy website navigation
There is no denying the fact that a well organised, clutter free and easy to browse website wins the hearts of the customers in a jiffy. People would not really rely on your website, if its navigation is not smooth enough to let them shop easily for the products they are in search of! So, if you don't want to lose your prospects due to poor site navigation, then act now and make your website one of the key examples of easy website navigation!
Don't let go the mobile audience
With the new age focused mostly on mobile devices, tablets, and other technological masterworks, make sure you have a website that can successfully reach your mobile audience. Take hold of the dynamically changing shopping world with an e-store that is mobile ready and give your customers the much coveted freedom and convenience to shop your products on the go!
Make it run fast, make it run better
Did you ever notice the time that your web pages take to load? If you have a responsive online store, then have you ever tried to open your website from a mobile device? Well, if you haven't, then you surely need to give it a try. The more time your website takes to load, the less are the chances of you observing good sales' figures in your data sheet, simply because your customers will not stick to your website and will prefer shifting to the one that loads quicker and helps them shop faster.
And, don't forget that 'they' love free shipping
Yes! We are talking about your customers! They all love free shipping. So, let them shop without having to bear the burden of those unsolicited shipping charges. Do the necessary calculations and consider this option if it doesn't affect your sales numbers and instead, helps you increase them to a great extent.